Working to End Homelessness
CCHA is a partnership of dozens of different people, organizations, and government entities working together to make homelessness rare and brief.  We serve the 17 communities in Chittenden County, Vermont, USA.
We engage in strategic planning, funding distribution, and coordinated entry.  We work to ensure that people experiencing homelessness in our community have access to all of the programs and services that they are eligible for.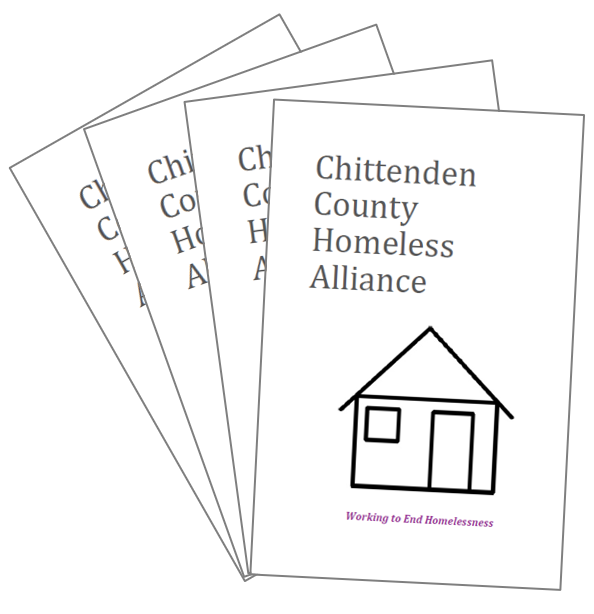 Click on the brochure image to find a summary, in PDF, of who we are and who our partners are.
You can also watch this short film about working together to reduce homelessness in our area: